The Alliance Community Church was established in Geneva in the month of November 1942 during the beginning of the 2nd World War. At that
time,
it was known as
The First Christian and Missionary Alliance Church of Geneva
NY
and
began

meeting at what is now the Finger Lakes Times building on Genesee St. Later they bought a building on Main St. that became the Church and Parsonage. Later the property was purchased on W. North St. and the current Church was built in 1965 and remains today.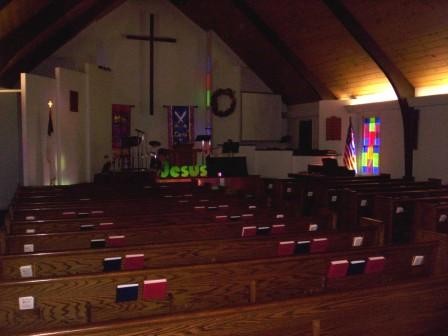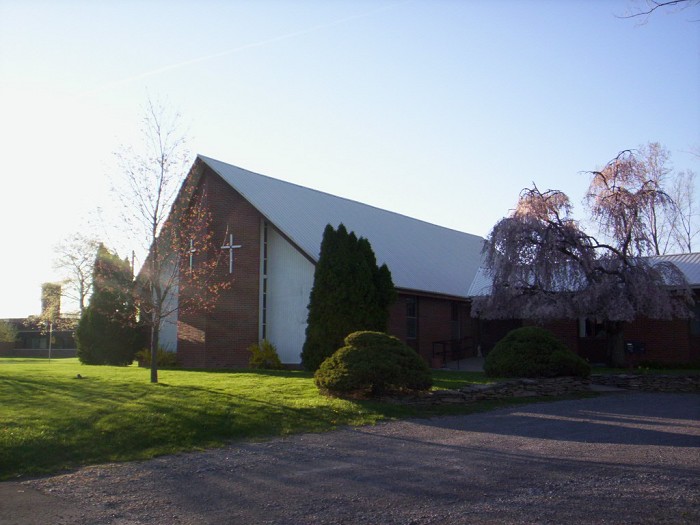 Our Beliefs.
We believe Jesus Christ is the ultimate authority in our life and ministry bestowed on Him by God the Father and the foundation of our faith and ministry hence the four-fold Gospel, Jesus our Savior, Jesus our Sanctifier, Jesus our Healer, Jesus our coming King.
The Great Commission (Matthew 28:16-20) is the mission of the Church to take the Gospel to all corners of the world, and the great commandment Love, (Matthew22:34-40) is the way the church accomplishes its mission. Serving others through various programs where there is a need is done with the love that Jesus showed in His ministry while on earth and is still the way the Holy Spirit works today.
The Bible is the inerrant word of God given us through the Prophets as His word for us on Godly living and eternal life. We add nothing to or take anything away from its content and pray for guidance when preaching it. The Church must be the sanctuary where all people may come to find and meet their God. Hence the Pastor oversees but is not the authority of the Church, God Speaks to each of us through His Spirit and the Ministry operates with the Spirits authority upon HIs people, The congregation manages and operates the Church through the Governing board and the Elders of the Church. Hence our Statement as being an Acts 1:8 Church.